Our Aims, Strategy and Plans
Our values, as determined by our member practices, define our culture and will shape our decision making. They are: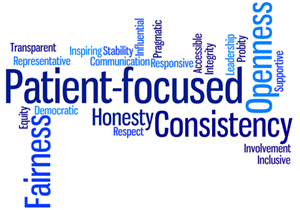 The CCG have identified four key values from our work cloud and have defined the following value statements:
Patient focus – putting patients at the centre of all we do
Integrity – being honest, fair and open
Courage – Being empowered to make positive change
Responsiveness – Working together, committed to delivery
Our vision is to work in partnership to deliver a patient centred, clinically led, evidence based approach to service commissioning.
Our mission is to improve the health and well-being of our population by commissioning high quality services through effective use of our resources.
We will behave with integrity, energy and enthusiasm. Our drive is to deliver improvements through innovation and the empowerment of individuals; be that patient, partner or colleague.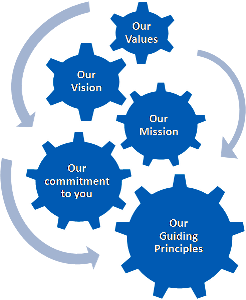 For more information on the Derby and Derbyshire CCG, go the their website: