An Important Message for Our Patients
This is an important message from Derby & Derbyshire Local Medical Committee. You will have no doubt seen reports in the national press about changes to general practice appointments and access. Unfortunately these reports have misrepresented the current state of general practice and proposed changes and we, as the representative body of Derbyshire general practice, would like to clarify things.
Please click on the link to read the full message: Derby & Derbyshire Local Medical Committee
Hartington Surgery is a rural surgery located in the Peak District Village of Hartington. We have produced this website to provide you with information about the way the Practice is organised and the services that are provided directly by Practice Staff, or by other members of the Primary Health Care Team. Services will, by necessity, change from time to time, please do not hesitate to telephone the Practice to check the current position.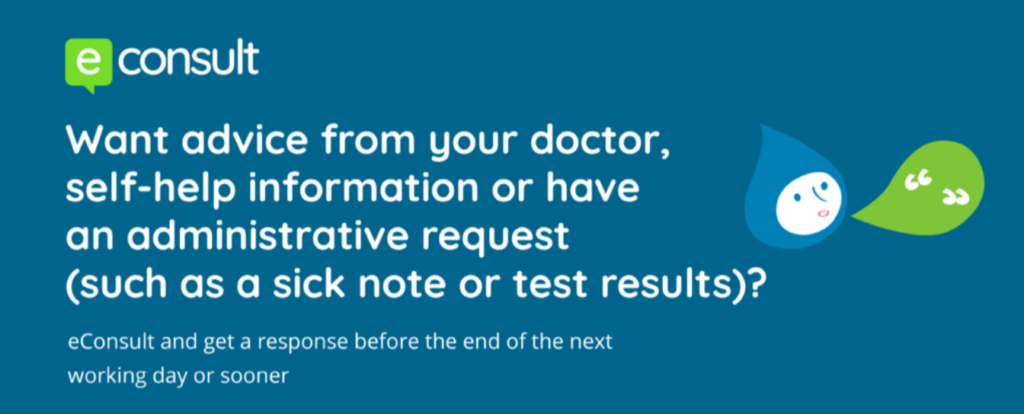 SUPPORTING PATIENTS FOLLOWING EVENTS IN AFGHANISTAN
We are conscious that some patients registered at Hartington Surgery may be affected by current events in Afghanistan. Hartington Surgery is accredited by the Royal College of General Practitioners as one which specialises in the care of military veterans and their families. The Team have been trained in the care of military veterans and their families. If recent events have affected you and you wish to seek help, please come forward.
Hartington Surgery
Dig Street | Hartington
Buxton | Derbyshire
SK17 OAQ
Tuesday
8:00 AM - 6:30 PM
Wednesday
8:00 AM - 6:30 PM
Thursday
8:00 AM - 6:30 PM
Download Our Practice Leaflet
Local Plans for Evening and Weekend Appointments
National plans are in place to ensure that all patients can access routine, pre-bookable, health appointments up to 8pm in the evening and at some time over the weekend.
The High Peak practices, which include:
Hartington
Buxton
Chapel-en-le-frith
Whaley Bridge
New Mills
have joined forces to provide this service.
Participating practices share the cover throughout the week, in addition to Saturday morning appointments at Buxton Cottage Hospital and Sunday afternoon appointments at New Mills Walk in Centre. All appointments must be pre-booked at your own practice and you will be expected to travel to the participating surgery.
In addition to the High Peak Extended Access provision, further Extended Hours Nurse appointments, offering a range of care, are also available on Thursday Evenings from 6:30pm to 8:00pm. All appointments must be pre-booked at the Surgery and may be subject to change.
Accessing Your GP is Changing
Hartington Awarded an 'Outstanding'
GP Commissioning in the High Peak
Under government plans for the National Health Service, GPs have formed groups called Primary Care Networks (PCN's.) They are tasked with the responsibility for commissioning care for their local communities.
Commissioning is the process by which your GP will ensure that the local health care services that are provided most effectively meet the needs of the local population. GPs have the responsibility to ensure the delivery of excellent local health care that will also be the best use of tax payers' money in these challenging economic times.
Hartington Surgery has joined forces with the High Peak Primary Care Network which includes practices from Buxton, Chapel-en-le-frith, Whaley Bridge and New Mills. Each surgery continues to function as normal but will be working together to plan local health care services.
To achieve the best for our patients, the PCN member practices liaise closely with patient representatives, other health, social and voluntary organisations. They have recruited several additional support services, including Social Prescribers, First Contact Physiotherapists, Pharmacists and a dedicated Home Visiting Service. The PCN continues to expand and develop further services which should benefit our community.
If you would like more information please contact the Practice Manager.