An Important Message for Our Patients
This is an important message from Derby & Derbyshire Local Medical Committee. You will have no doubt seen reports in the national press about changes to general practice appointments and access. Unfortunately these reports have misrepresented the current state of general practice and proposed changes and we, as the representative body of Derbyshire general practice, would like to clarify things.
Please click on the link to read the full message: Derby & Derbyshire Local Medical Committee
Hartington Surgery is a rural surgery located in the Peak District Village of Hartington. We have produced this website to provide you with information about the way the Practice is organised and the services that are provided directly by Practice Staff, or by other members of the Primary Health Care Team. Services will, by necessity, change from time to time, please do not hesitate to telephone the Practice to check the current position.

Please remember that everyone should be:
Keeping their distance from people not in their household or support bubble
Washing their hands regularly
Wearing a face covering in shops, on public transport and other enclosed spaces
Keeping social gatherings to a maximum of six people – including children – indoors and outdoors
Only book a test if they have one or more of the main symptoms:

a high temperature
a new continuous cough
change to taste or smell

Book an appointment for a free test or request a free home testing kit if they have symptoms. This can be done online at www.gov.uk/coronavirus or by calling 

NHS119

Anyone with symptoms should act like they've got it. They shouldn't wait for their test results to self-isolate. They should book a test immediately and begin self-isolating straight away to help prevent passing it on to loved ones.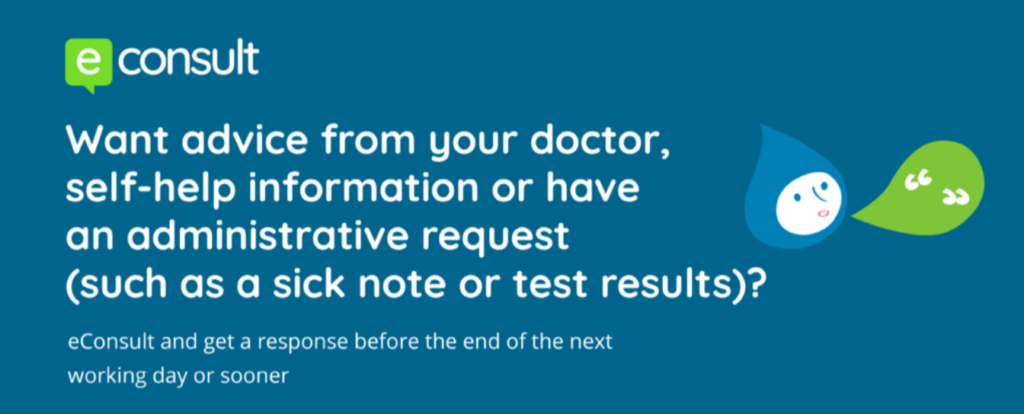 Hartington Surgery
Dig Street | Hartington
Buxton | Derbyshire
SK17 OAQ
Tuesday
8:00 AM - 6:30 PM
Wednesday
8:00 AM - 6:30 PM
Thursday
8:00 AM - 6:30 PM
Local Plans for Evening and Weekend Appointments
National plans are in place to ensure that all patients can access routine, pre-bookable, health appointments up to 8pm in the evening and at some time over the weekend.
The High Peak practices, which include:
Hartington
Buxton
Chapel-en-le-frith
Whaley Bridge
New Mills
have joined forces to provide this service.
Participating practices share the cover throughout the week, in addition to Saturday morning appointments at Buxton Cottage Hospital and Sunday afternoon appointments at New Mills Walk in Centre. All appointments must be pre-booked at your own practice and you will be expected to travel to the participating surgery.
In addition to the High Peak Extended Access provision, further Extended Hours Nurse appointments, offering a range of care, are also available on Thursday Evenings from 6:30pm to 8:00pm. All appointments must be pre-booked at the Surgery and may be subject to change.
Accessing Your GP is Changing
Hartington Awarded an 'Outstanding'
GP Commissioning in the High Peak
Under the government plans for the National Health Service, GPs are being asked to form groups that will be given the freedom and the responsibility for commissioning care for their local communities.
Commissioning is the process by which your GP will ensure that the local health care services that are provided most effectively meet the needs of our local population.
GPs have the responsibility to ensure the delivery of excellent local health care that will also be the best use of tax payers' money in these challenging economic times.
Hartington Surgery has joined forces with the Derby and Derbyshire Clinical Commissioining Group. Each surgery continues to function as normal but will be planning the future local health care needs as part of a Derby and Derbyshire Group. To achieve the best for our patients the Derby and Derbyshire GPs work closely with patient representatives, other health, social and voluntary organisations and the Local Authority and are supported by a team of management expertise.
If you would like more information please contact the Practice Manager.